Roofing in Calgary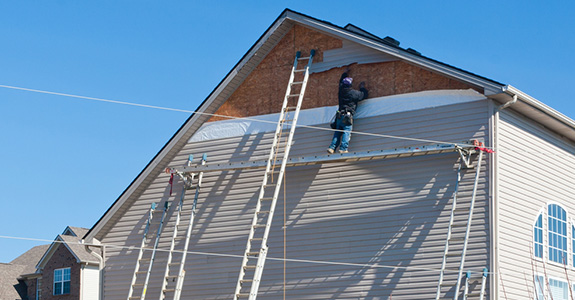 If your house has old or damaged siding, chances are it's costing you money. Leaky siding can allow cold air and moisture into your home, costing you money on heating and cooling, and encouraging mold growth and dry rot. In addition to contributing to respiratory problems and costing you a bundle on temperature control, this can dramatically reduce the value of your home. Damage to your home's exterior walls can be costly to repair. Furthermore, it is extremely difficult to sell a home that has ugly, old or damaged siding.
Rhino Exteriors is a Calgary vinyl and wood siding installation company with years of experience in the business. Our professional installers are equipped to handle any size project, big or small. Rhino Exteriors is the capable and dependable installation service for you!

Learn more
Roofing Contractor in Calgary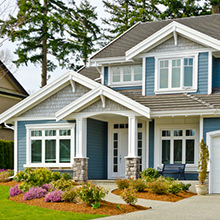 At Rhino Exteriors, we take your construction projects seriously, and can provide a range of services, while keeping you on time and under budget. We are expert installers of wood soffits and fascia in Calgary. Our services include installation of vinyl and wood siding, wood and aluminum fascia and soffits, decorative trim, roofing, cladding and much more.
Installing new exterior elements is an excellent and inexpensive way to upgrade your home. A new façade can raise your property value significantly, while new siding can reduce your heating bill and help prevent future damage to your house.
Rhino Exteriors is proud to offer free estimates for all work. Our experienced and knowledgeable staff can even help you plan a project around our services and products, keeping you safely within the limits of your budget. If you are just getting started on planning a project, we can help you estimate your costs by offering ballpark figures, so you can get an idea of what you're getting into before you begin.